Evening Workshop Series - October, November & December 2015
In partnership with the Goldsmiths' Centre we're delighted to present a new series of evening taster workshops dedicated to those entirely new to CAD. Within these two hour sessions you'll have the opportunity to get hands on and see how CAD could help improve your existing workflow.
We're commencing the series with a Jewellery focus in recognition of the fantastic work produced in this area from the Goldsmiths' Centre itself. In further workshops we plan to extend our scope to include other industries, more information on the 2016 sessions will be published in December 2015.
The Engagement Ring

: Thursday, 22nd October 2015 - 18:00-20:00

SOLD OUT
In this session we introduce how CAD can be used in the jewellery industry. Learn the principles of CAD through the digital construction of a crown set engagement ring, with thread and grain set shoulders. This practical workshop is suitable for beginners to CAD who have experience of the goldsmithing trade.
The Pendant

: Thursday, 19th November 2015 - 18:00-20:00

SOLD OUT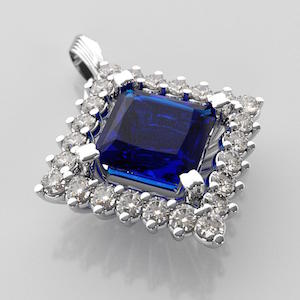 In this session we explain how jewellers can use CAD to help add useful techniques to their toolbox. We will also explain how to model a claw set pendant, with a surrounding cluster setting and custom bail, using popular CAD software.
Stud Earrings

: Thursday, 3rd December 2015 - 18:00-20:00

SOLD OUT
In this session we show the relevance of CAD to the jeweller or goldsmith, and how it can build on traditional skills and knowledge. We will additionally cover techniques, using popular CAD software, for the 3D modelling of rub-over set stud earrings, with surrounding haloes.
You can book your place on any of these three individual workshops by visiting the Goldsmiths' Centre website here. Please note this is the only way to book for these courses.